Print Friendly

Photo credit: Derby Telegraph
Hi everyone, this the first website feed update in 2 years! Hard to believe we're still in limbo awaiting this pigging railway station!
We all share the frustration! Anyway, here's what's happening…
The preservation of an endangered species of newts caused delays and cost £74,000 to trap and remove them
Jessica Lee has stepped down as Erewash MP which is a shame because of all the good work lobbying Westminster and visiting Downing Street with former Ilkeston Advertiser editor Peter Hemmet
The station site (former home to Ilkeston Junction and Cossall railway station, adjacent to Millership Way) is in a predevelopment stage
An alternative cheaper flood protection that doesn't exceed budget is being implemented.
The station will include two platforms linked by a footbridge. Passenger waiting shelters, CCTV and ticket machines will be added
Network Rail union members are currently striking and expected to do so over the bank holiday weekend
Network Rail update: strikes ended
A provisional route shows Ilkeston marked in between Langley Mill and Nottingham. It's unclear if the operator will be Northern Rail or East Midlands trains.
A network rail spokesperson reportedly said work is due to start December this year. (But that's speculation)
To keep the issue top of mind, to stay informed, and to make our voices heard, we are asking you, reader, to write for this website and have your stories published. The idea is to centralise information surrounding the Ilkeston station.
Even when it has been built and becomes operational, this website could act as a sounding board and discussion of issues including disruption to services, problems. You can talk to one another on the social media sites we've set up.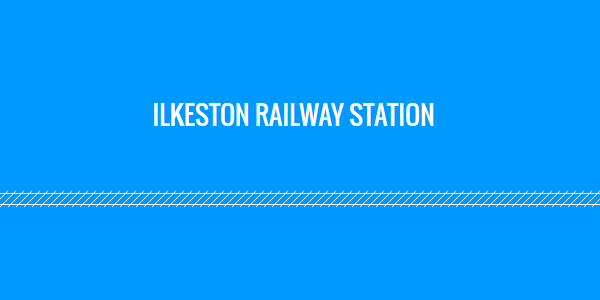 Contributing to the site
Could you become a contributor? The answer is, yes, most probably.
Here are some examples of who we'd like to hear from:
Town/community champions
Local business owners
Individuals from local organisations
Historians
Union members of the TSSA
Union members of the RMT
County and borough council members and staff
Members of the local press
Commuters looking to get to and from Derby/Nottingham
Train spotters/rail enthusiasts
Anyone with knowledge of the exact train operators/routes/timetables
Sound and video
Feel free to record video and/or audio. YouTube and Soundcloud are free and offer ample storage space. YouTube appears to let you upload unlimited videos while Soundcloud gives 180 minutes free.
Someone recorded the following clip below about Ilkeston and Awsworth and it's most interesting. If anybody would like to follow suite, you could write an article and link to your sound clip or video within it.
Have a listen to this:
As a thankyou for contributing, a link back to a website of your choosing will be included in a dedicated box at the bottom of the article you write.
To make this possible, an author profile will be set up on your behalf including one backlink, a biographical blurb of a maximum 160 characters plus a thumbnail profile picture of yourself.
Here's a hypothetical example:
Every time you publish an article on the site, the same information will be displayed beneath your published post. So, if for example, you run a model railway shop in Ilkeston, it's a good opportunity to mention who you are and what you do in the biography blurb.
If you don't have a website, you might want to have like minded folk friend you on your Facebook profile or connect with you on your Twitter account. It's up to you, but just to reiterate, you can only have one link in the bio blurb.
You may wish to remain anonymous, which is fine, but please be aware you will not be able to include links or bio information.
Mailing list
Finally, consider joining the newsletter mailing list. It's not a circular and you'll never be spammed or harassed. It is purely for delivering railway related notices and alerts to tell you a new article has been posted.
Click here if you're interested in subscribing to to the list.
If you change your mind about it you can always unsubscribe at a later date.